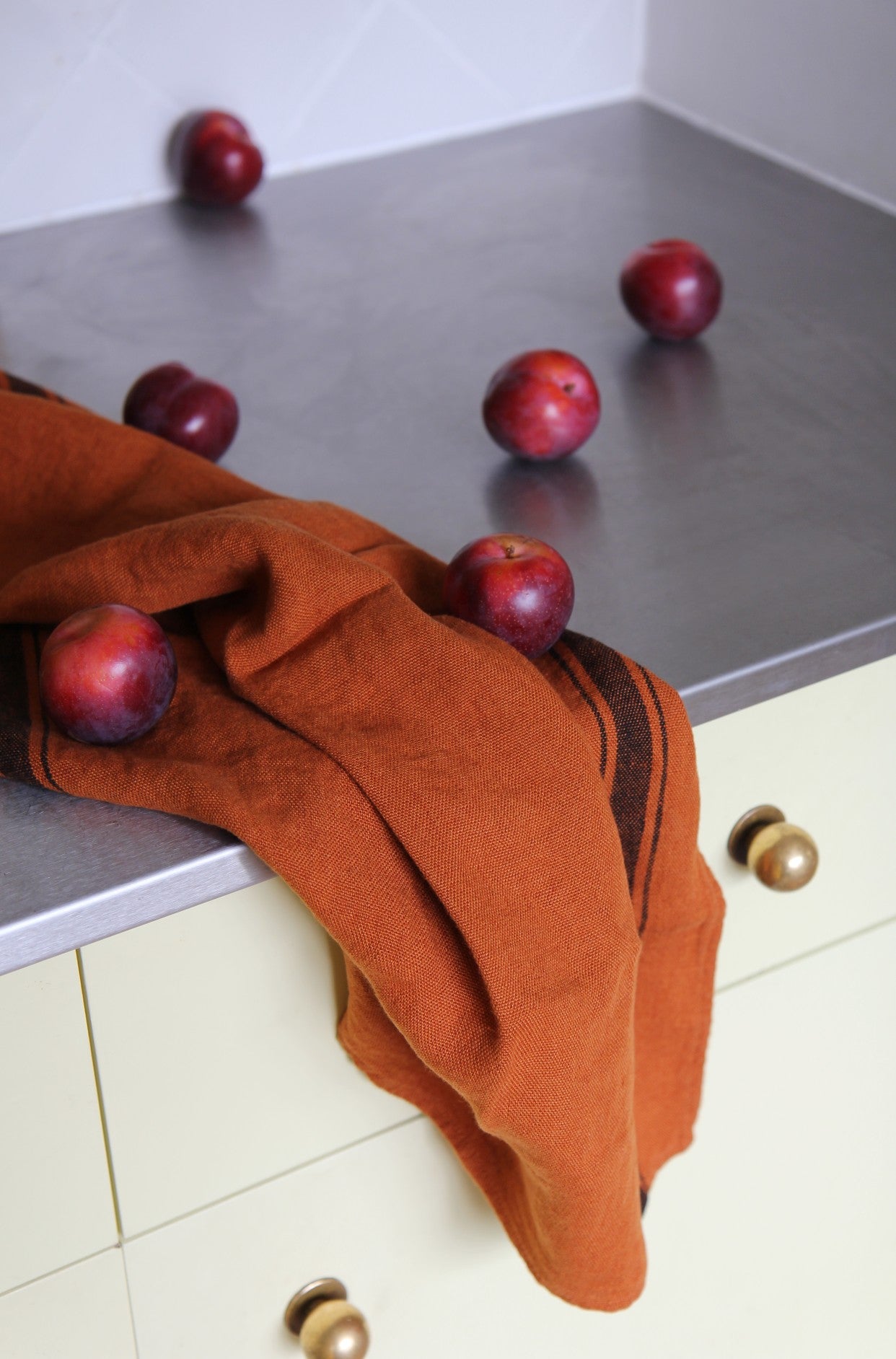 goodbye summer, hello autumn
With the end of Summer approaching and the cosy Autumn evenings ahead we have September; the transition month where the the weather flicks from crisper evenings and sunny spells, wild berries are ripe in the bushes and we start to bring out the warmer wardrobe. We have enjoyed the summer season - although what felt like fleeting sunshine, we look forward to a fresh start with getting back into routine and embracing the change in season.
With the Great British Bakeoff back on our screens soon, it's also the perfect month to throw on a pinny and use the last of the Summer harvest for delicious homemade treats. We have noticed when taking walks around the Cotswold countryside and speaking to other foraging friends, the abundance of wild blackberries growing in the recent weeks. It makes for a fun day out, hunting with buckets to pick the fresh fruit and come back home to turn them into a sweet treat for the kids to enjoy after their first week back at school ... and a treat for yourself of course!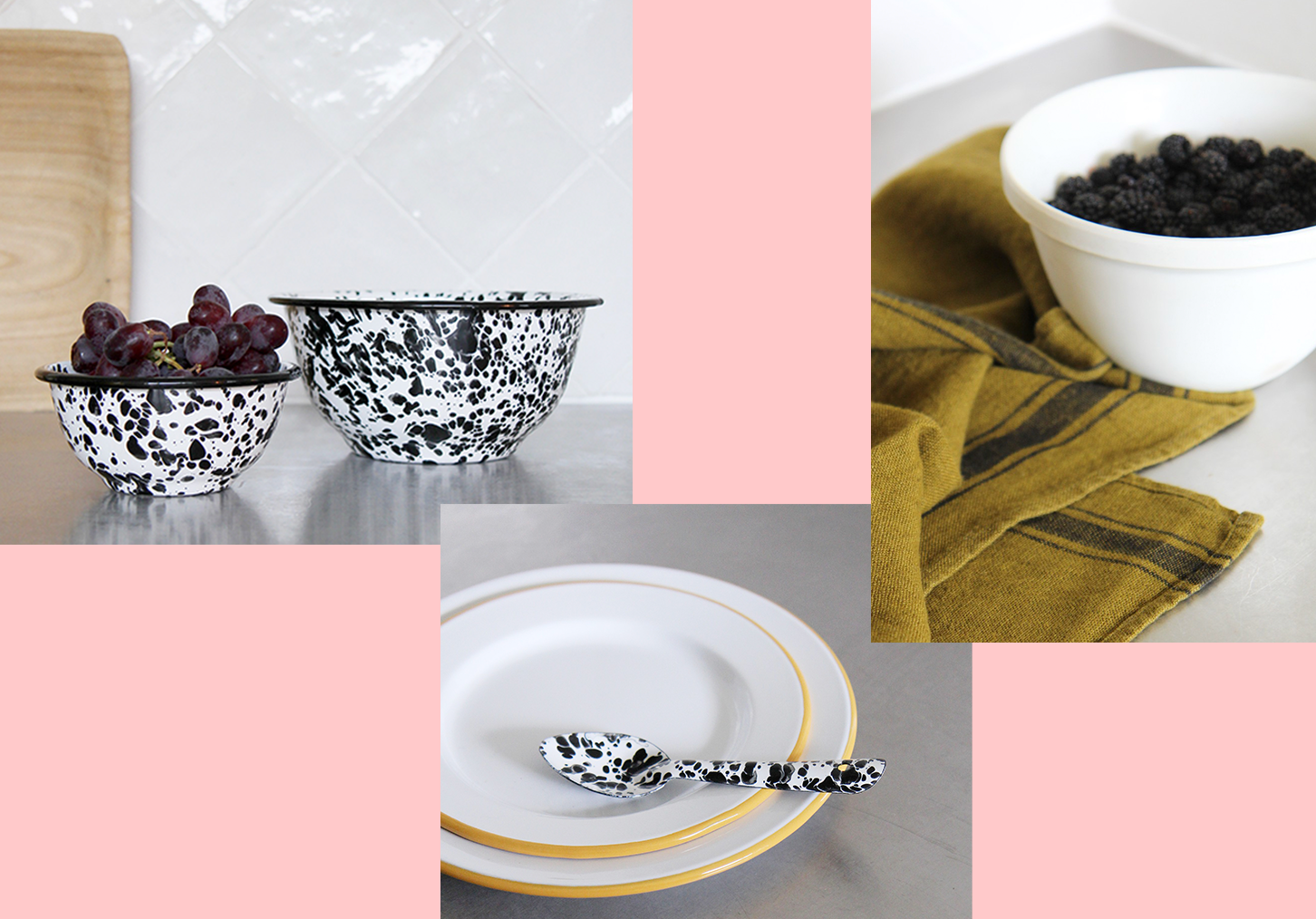 Get out the ENAMELWARE & into the kitchen
Why do we love enamelware? Because it's designed to last a lifetime.  Our enamelware is scratch resistant but given the odd knocks and scrapes from daily use will simply get better with age, adding to its overall character ... which is an effect that we here at Domestic Science particularly love! It's such a versatile material for everyday use in the kitchen and is perfect for baking & serving a hearty pie or taking on your weekend camping adventures. We love the traditional design that Falcon EnamelWare have, with their distinctively ice-white with the blue rim designed in the 1920's.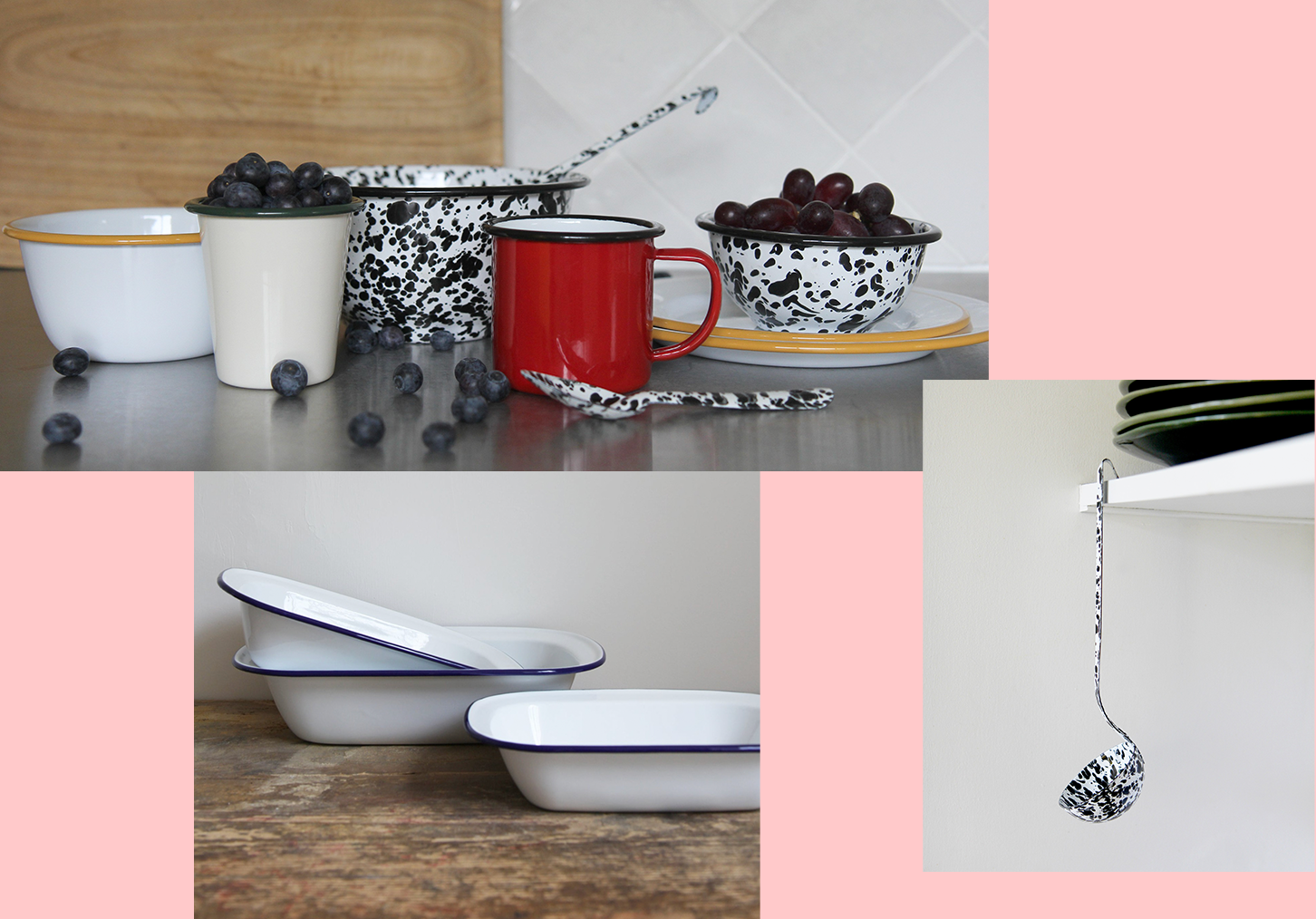 For a fun alternative, we noticed the resurgence of Splatter Enamelware this year, as a vibrant way to inject some colour and energy into your kitchen cabinet or onto a lacking shelf. We love the playful retro feel our Splatter Enamel adds, with it's black & white pattern creating a striking way to serve up your homemade guacamole, or mix up your pancakes to ladle carefully into the pan, or even just eat in style using a funky spoon.
PICK YOUR OWN COBBLER
One of our favourite London based cooks is Anna Jones, who you may know from her recent recipe book 'One Pot, Pan, Planet'. Her fruit cobbler recipe is perfect for the abundance of blackberries that are ripe around this time of year. Arm yourself with a couple of baskets and stuff them with the season's bounty to make a fruity crumble cobbler. Follow her recipe here for the perfect comfort pudding for the cooler evenings ahead.