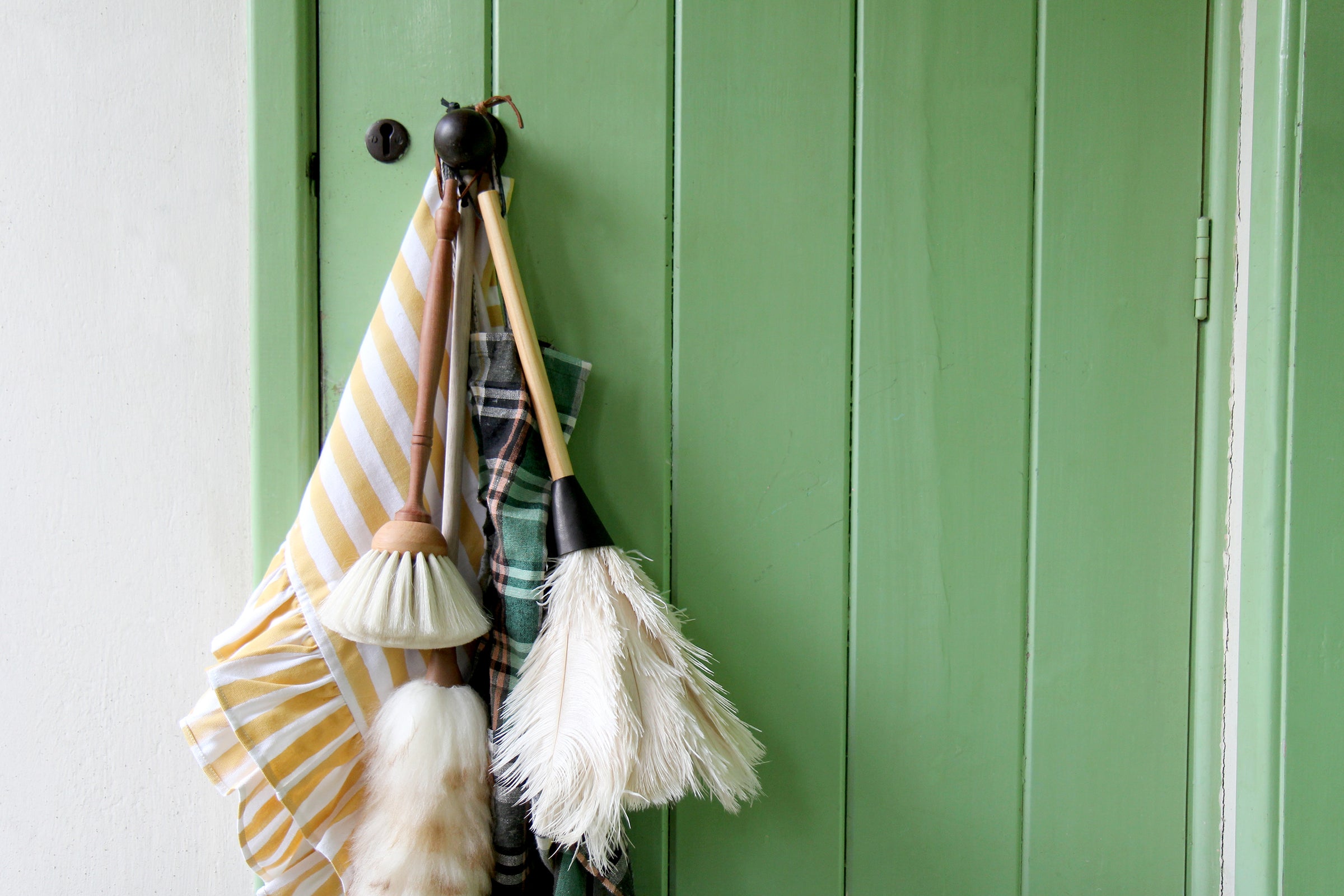 IN NEED OF AN AUTUMN RESET?
With Summer over and the kids back to school everyone is jumping back into a much needed routine before the Christmas chaos ensues. Spring isn't the only time for a home reset, as we put away the holiday wardrobe and alfresco dining set and bid farewell to the Summer clutter to make space for the crisp and cosy season ahead.
In the rhythmic heartbeat of autumn, there's this incredible opportunity to hit the reset button on our homes. Imagine it as a seasonal makeover, a chance to declutter the spaces that have cozied up to unnecessary stuff during the Summer season. As the leaves outside decide to take the plunge, we follow suit, diving into corners, closets, and those forgotten nooks that have been silently accumulating bits of sandy filled flip-flops, holiday souvenirs and picnic blankets. It's a symphony of cleaning and rearranging, a dance with brooms and dusters that echoes the changing rhythm of Autumn.
Your home will not just be physically cleaner but we will emotionally fresher. The autumn home reset is more than a to-do list; it's a mindful embrace of change, a seasonal celebration that prepares your space for the warmth and gatherings of the upcoming months. We have recently added a new collection of Redecker hardwares to our Domestic Science store, to help you through the home reset process. So, grab your favourite playlist, brew a cuppa and let's give our homes the autumn TLC they deserve.
Wooden Pot Brush
Untreated wooden pot brush from Redecker with union fibre bristles. This wooden pot brush from Redecker is washing up essential; this handy brush is great for washing pots and pans.

Brush
Feather Dusters
All made from natural materials, we offer Redecker feather dusters made from ostrich feather & lambswool. Ostrich feather dusters are particularly lightweight, making them excellent for dusting delicate items.
Dusters
Copper cleaning cloths
The Redecker Copper Cloths and scourers are ideal for cleaning pots, pans, sinks, stoves, glass, and steel. The fine copper threads gently remove even persistent dirt and doesn't scratch. They can even remove layers of rust from cutlery.
copper cloths
Delta Dustpan & Brush
The Delta dust pan is made from stainless steel with an oiled beechwood handle with a leather loop for hanging when not in use. Sold separately is the brush, made from horse hair. Effectively removes dust, sand and dirt, leaving nothing behind.
VINTAGE
Redecker Vegetable brush
Crafted from coconut fibre set on wire twisted into a horseshoe shape and finished with an integral metal hanging loop. Ergonomically pleasing to use, it will scrub potatoes ready for baking, brush root vegetables from the garden.
Brush
Goat Hair Duster | cream
Traditional wooded handled duster with goat hair brush suitable for delicate surfaces and items.  Made from oiled pear wood handle with a cream goat hair and signature black dot! excellent for smooth delicate surfaces such as pianos or glass tables.
delicate Duster
Redecker
The first handcrafted Redecker brushes were produced in 1935. A lot has changed since then. Today, the name Redecker stands, as it has for many years, for an ideal combination of natural quality, function, and design. It lives from our very own blend of inventiveness, sound craftsmanship, and creativity.
One of the main reasons we here at Domestic Science love this brand is because of the natural, renewable resources they select for the materials, making them high quality, practicle and beautiful products that fit perfectly into the home. They make the mundane cleaning chores a little bit more luxurious.
Get the kids involved!
We know it can be a challenge convincing the little ones to help around the house, but why not make it fun for them and get their own personal kit. These enamel dustpans are the perfect size for little hands, great for role play or practicing their fine motor skills. They will be eagerly jumping up to help you in no time!
Natural cleaning
Inspired by the natural materials Redecker use we thought why not pair this with diving into the world of at home cleaning recipes. So many products are filled with toxic chemicals and wrapped in elaborate plastic packaging, when DIY cleaners can provide you with all you need for a sparkling clean and sanitary home.
Bristol based Madeline Olivia has written a blog about easy recipes, hacks & tips for DIY natural cleaning which we are loving! Highlighting versatile ingredients such as baking soda, white vinegar and soap nuts and how they are put together to create cleaning concoctions you can come up with at home to keep it squeaky clean.