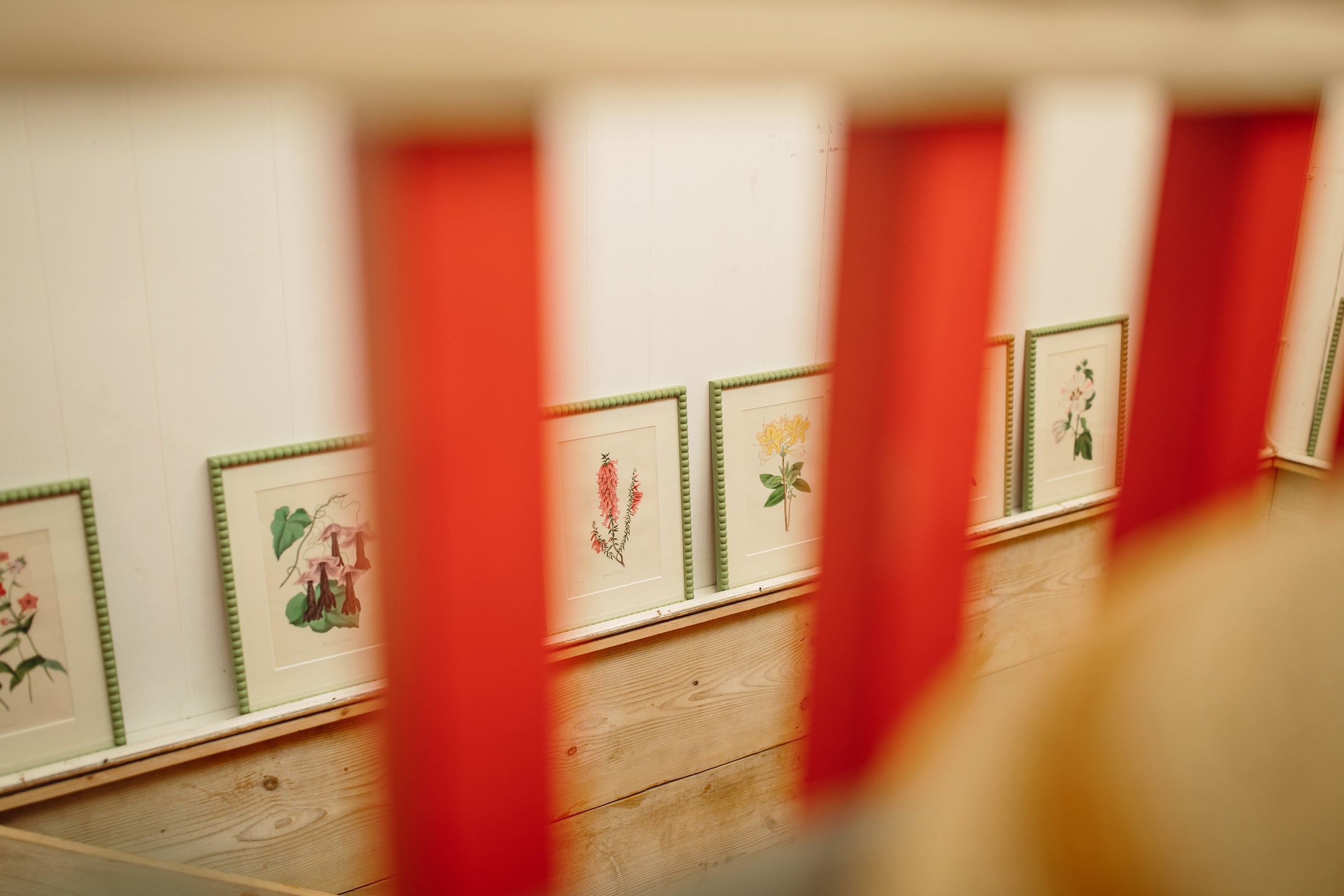 eVERYONE LOVES A STRIPE
Stripes are one of those timeless patterns that will never go out of style, always look good and are very easy to combine into your wardrobe or interior to boot. Whilst they don't date, stripes do seem to be having a bit of a moment right now (the chunkier the better) and we are most definitely here for it.
Perhaps it has something to do with our recent addition in our Nailsworth shop of our stripy stairs?! They have been a constant popular topic of conversation amongst the till points and customers instagram stories. We love them too, the offbeat colour combination works so well and pops out amongst the white walls of the old mill building our shop is set in perfectly. They're fun and don't take themselves too seriously, a bit like us!
We thought we'd have a look into our own stripy pool of products as well as share some of our favourite stripy inspiration for you as well. Grab that Cornishware mug of tea and have a scroll.
VINTAGE STRIPES
Theres something about the rustic charm of a vintage piece of furniture reupholstered in a stripe fabric. It's contemporary, but not too contemporary. We have a range of striped vintage pieces from chunky striped cushions, linen grain sacks (their uses are endless) reupholstered stools and candy striped sofas to name a few.
colours of arley
A new favourite brand of ours, Colours of Arley create bespoke striped fabric. You choose two colours, the material and the size for your own custom interior striped fabric.
If the decision making process is just too much (there's a lot of choice!) then COA also create their own range of interior products such as cushions and lampshades whilst also collaborating often with likeminded individuals and brands on their own stripy capsule collections.
We can't wait to see what colour combination's and products come out next!
SNAZZY STRIPES
The interior world is awash with stripes, both products and rooms. Theres probably a law somewhere that every space has to have some kind of stripe, if it isn't a law yet we think it should be.
We love the way Sarah Corbett Winder has included stripes subtely but continuously throughout her kitchen in the form of chunky cushions and ceramics, note the Cornishware plates! They don't just have to have your jam toast on, they can be a form of artwork too.
Buchanan Studio can do no wrong and their little girls room is full of every stripe going. Mix and match with different sized (but complimentary coloured) stripes to create a cosy, cheerful and fun space.
Why just stop at the furnishings? Gavin Houghton has painted a chunky red stripe over his ceiling which works so well with the white walls (a break for the eyes!) and then the full on stripe sensations that is the rug, table cloth and seat cushions.
Loving String is a UK based lampshade company, each lamp is threaded using 100% cotton thread in bold and inspring stripy colour combinations.